Have A Safe Online Shopping With These Tips
Some bargains are happening in online stores. That is why people are so into it. There are many reasons and advantages to purchasing items online, especially when you want a hassle-free transaction. Also, they will offer convenience to the customers aside from faster shipping and a safer shopping spree.
On the contrary, there are disadvantages and bad things about it too. It would be best to understand and learn about some tips on shopping without worries and alarming circumstances. Check out the suggestions we highlighted below and try to help you when buying your kinds of stuff online.
Use And Shop With Familiar Websites
They say that you can have a secured and safe transaction. It would help if you considered going on trusted websites. Never let advertisements take you somewhere else. It would be best to check the sites properly because some hackers use old tricks like misspellings and different domains. Sometimes they offer significant discounts or sales to catch your attention, which is when they will start to trick you.
Check The Lock
It would be best to know that the site you are shopping from has SSL (Secure Sockets Layer) encryption. You can see it by checking if the URL starts with HTTPS. Also, there will be an icon of a padlock in the left of the address. Never use or buy an item using your credit card to sites without SSL. You are taking a vital risk on that. Sometimes being wary and careful in every click online will help you big time for scams and hackers.
Avoid Sharing Too Much Information
Be careful and observative when shopping online. The store or the seller should not ask for your Social Security number. If they did, do not give it and leave the site immediately. You can have grave damages when you fall into their trap. Many of them wait for possible targets who are vulnerable. It would be best to default to sharing as personal data as possible for your secured and safe online shopping experience.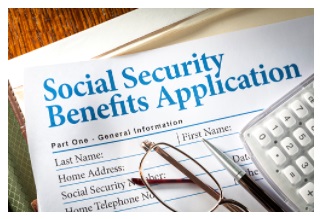 Think Of Strong Passwords
Sometimes we like updating and changing our passwords, especially when we forget the one we created. It would be best to create strong passwords for the safety of your accounts. Some people want to change their password for their privacy, but some happen to be wrong move. Use uncrackable passwords and avoid creating the one that is easy to guess. You can check some trusted password managers to help you.
Read The Statements
Sometimes it is best to make reading a habit, especially when it comes to monthly bills or any other payments that have statements. You can control electronic messages when you purchase an item online, or you want to check the status and activities of your debit and credit cards. Look for charges you are unaware of, and avoid confirming payment details without reading the entire statement. Some scammers can access your debit card so avoid using it in purchasing online.
Shop anywhere, find it all with DHgate.com
DHgate makes online shopping simple, efficient and can delivers great buying incentives for their customers. They have a large products selections from electronic gadgets & accessories, Fashion clothing, sports & outdoor products and much more. Visit their shopping store page for more special discounts offered only at DHgate.com.
Tags :
DHgate